Biology of SARS-CoV-2: Past, Present and Future, Upcoming Webinar Hosted by Xtalks | News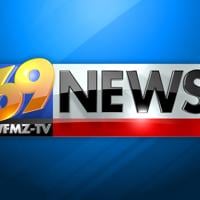 TORONTO, January 19, 2022 /PRNewswire-PRWeb/ — This webinar will focus on the origin and biology of SARS-CoV-2, the virus responsible for the COVID-19 pandemic. Specifically, the featured speaker will detail how our immune system responds to infection, how variants such as Omicron emerge, and the featured speaker will also describe the various outcomes that can result, including long COVID. The webinar will also be open for questions if you wish to discuss any other topic of interest related to this virus.
Register for the webinar to learn everything currently known about this virus and the illnesses it causes.
Join Benjamin tenOever, PhD, professor of microbiology and director of the Virus Research Institute, New York University, for the live webinar to Wednesday, February 9, 2022 at 2 p.m. EST.
For more information or to register for this event, visit Biology of SARS-CoV-2: past, present and future.
ABOUT XTALKS
Xtalks, powered by Honeycomb Worldwide Inc., is a leading provider of educational webinars for the global life sciences, food and medical device community. Every year, thousands of industry professionals (from life sciences, food and medical devices, private and academic research institutes, healthcare centers, etc.) turn to Xtalks to access to quality content. Xtalks helps life science professionals stay abreast of industry developments, trends and regulations. Xtalks webinars also provide insights on key issues from key industry thought leaders and service providers.
To learn more about Xtalks, visit http://xtalks.com
For more information on hosting a webinar, visit http://xtalks.com/why-host-a-webinar/
Media Contact
Aisha Rachid, Xtalks, +1 (416) 977-6555 ext 272, arashid@xtalks.com
SOURCE Xtalks