Day and Moore bring their skills to recruiting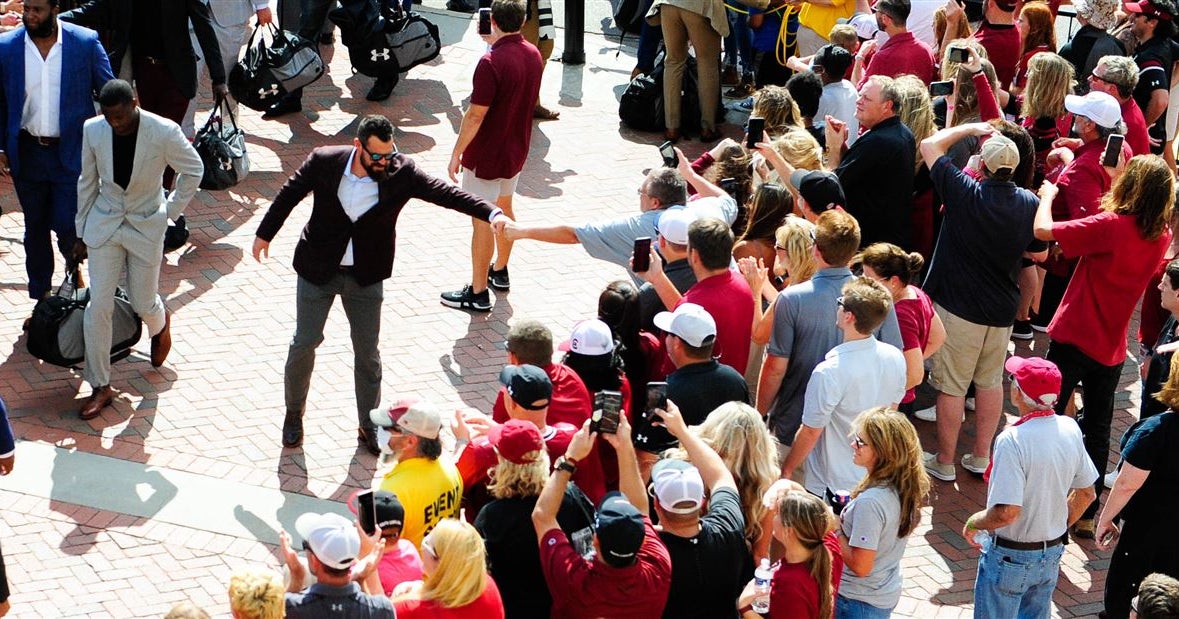 Director of South Carolina Player Personnel Taylor Edwards sees the ins and outs of the Gamecocks program every day.
Edwards, who has served on staff at Jacksonville State, UAB, Samford, Alabama, Arkansas and Maryland, knows what it takes to get rookies on board. your program.
Two people who have come to Edwards' attention since he arrived at Columbia are Luke day and Derrick Moore. Edwards said they will do everything they can to make the program successful.
"There have been some good ones I've been around, but I would put Luke and Derrick in a category unlike anyone else because of their personalities and the way they convey messages," Edwards said. in an episode of the Inside the Gamecocks podcast. "I think what separates them is that these two guys walk into the building every day and what concerns them is how can I help Shane Beamer be successful. I think when that's the mindset and that's what they really believe and that's how they feel, it changes everything. They don't do anything that only benefits them. They do whatever benefits the organization and the head coach.
Along with Day being the Gamecocks' lead strength and conditioning coach and Moore the executive director of character and player development, Edwards said they played an important role in the recruiting process.
"When kids and their families come together in front of these two guys and their staff, it's organic," Edwards said. "It's not fake. It's not fluff. You can tell it's real. You feel it's real. They do a great job of connecting with individuals. Whether it's with our own players and/or with a rookie and their family.They are essential to our success, not only on a day-to-day basis, but from a scouting perspective.
Edwards said the rookies they put ahead of Moore always come back happy with their experience with him.
"We haven't sent a single kid in front of Derrick Moore who hasn't stood up afterwards and said, 'Coach, can I have your cell phone number? ", Edwards said. "Nine out of ten times they're going to start following each other and connecting with texts and this kid is going to call him. It just seems to take our recruitment of that person to the next level.
Day works every day to get the Gamecocks in shape for the 2022 season. However, Edwards said he's also heard great feedback when prospects interact with Day when they're on campus.
"Luke does such a great job of presenting on tours and then giving them the opportunity to connect beyond that," Edwards said. "He'll come into my office and say, 'Hey, I was talking to so-and-so today.' You can tell who they are talking to because these kids are eager to get back to campus and eager to get back to them or reconnect with our staff.
Not only are these guys making sure the Gamecocks are ready for the challenges of a college football season, but Edwards said they're also doing their part to make sure they put South Carolina in a good place. position in the future.
"They make my job a lot easier and make Coach Beamer's job a lot easier. I know our coaches feel the same way about them because the amount they are willing to invest, not just in our current team, but to help build our team with future classes, is incredible and priceless.