Free webinar will unpack Barberton gold deposit advances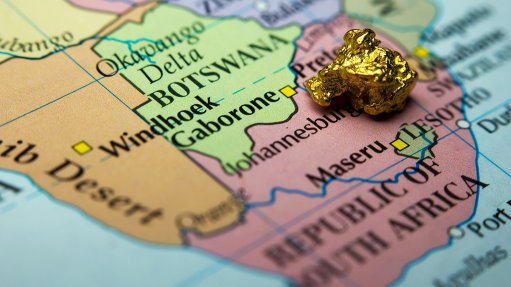 A free five-part webinar series on weathering and its links to fluids, structures and gold deposits will be presented every Thursday at 10:30 a.m. from March 3-31 by the geoscience collective Overberg Geoscientists Group (OGG), in collaboration with the non-profit organization Geological Society of South Africa (GSSA).
The webinar series schedule aims to capitalize on significant new geological advances at the Barberton gold deposits, Mpumalanga, under the guidance of the University of Stellenbosch Professor Alex Kisterswho was awarded the Draper Memorial Medal in November last year for his work and leadership in researching greenstone gold mineralization.
The Draper Memorial Medal is the highest scientific honor awarded by the GSSA. It is awarded annually to a member of the GSSA for outstanding career-long contributions to geological science, particularly in the advancement of South African geology.
kister said Weekly mining of "the critical importance of recognizing the intimate relationships between structure, fluid motion, and weathering by applying modern geological technologies and interpretations in greenstone and other gold deposits, and, thus, to unlock new gold economic horizons in old deposits".
He added that the incorporation of examples from the goldfields of the Yilgarn Craton in Western Australia and the Witwatersrand Basin in South Africa further highlights the opportunities arising from the global transfer of ideas for exploration and exploitation. mining.
The webinar series, which will be hosted on Zoom, will include five presentations moderated by Melbourne Universities and the Stellenbosch professor Neil Phillips. All webinars are open to industry, explorers and the general public and will highlight new research at Barberton and other well-known gold provinces.
On March 3, "Introduction to the Presentation Series: Fluid Weathering of Country Rocks in Greenstone Gold Deposits" will be presented by Phillips.
March 10 will feature a presentation on "Structural Parameters and Alteration of the Barberton Gold Deposits" by Tect Geological Consulting Geoscientist caitlin jones.
On March 17, Kisters will present "the Barberton gold deposits as examples of the interaction of structure and weathering", while the economic geologist Julien Vearncombe will be presenting "Optimizing the Use of Structural Geology in the Gold Industry" on March 24.
Finally, Phillips will present "Application of Archean Gold Weathering to the Goldfields of the Witwatersrand" on March 31.
All webinars can be accessed at this link:
https://us02web.zoom.us/j/82093178839?pwd=dWs1c2k2RkFuTS9CM2VtZ0lsUHdndz09
For more information on the webinar series, contact John Bristow at jwbdia@gmail.com or Hennie Greef at hennie.greeff@gmail.com.