How Leaders Lead: Tana Utley on the values ​​that defined her journey at Caterpillar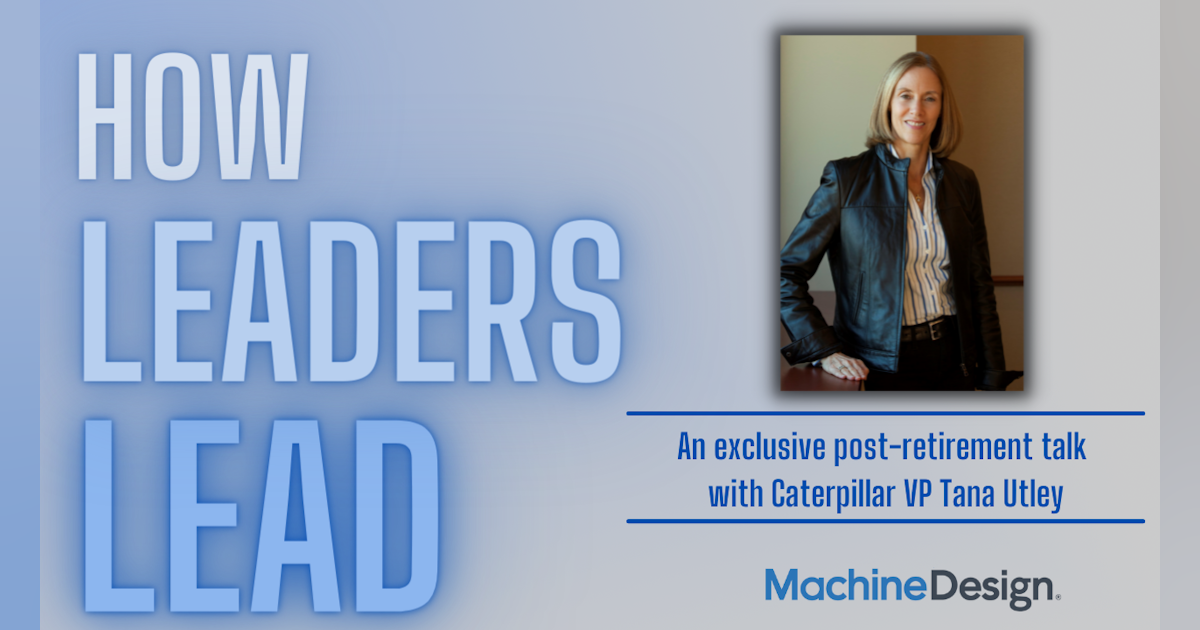 Every role Tana Utley has held in the 37 years (and seven months) she has worked at Caterpillar Inc. has tested her ability to make critical decisions. Fortunately, she carried the lessons learned into future roles.
"What I take away the most is that engineers are really well positioned to become business leaders if they are willing to learn about business," said the former vice president. "We can think of the world as a series of problems to be solved. And that is exactly what trading is; it is a series of problems to be solved.
Utley approached each new role — whether she's working on one of those emissions programs or taking on a new manager role for a division of Caterpillar — with a plan for getting through the first 90 days. This plan included figuring out what problems needed to be solved, figuring out how to solve them, and then working towards a vision with the end in mind.
What follows, she says, is to ask, "How are we going to write this book?
At Caterpillar, that usually meant a continuous improvement and problem-solving book one chapter at a time. "The idea was never to try to push the organization through some kind of drastic change that it's not ready for," Utley said.
Another imperative is to bring people from your division with you. "People in the business make the business, so you have to make sure you take care of them," Utley advised. "And sticking to the 'leaders eat last' mantra is especially important. And always, always say "thank you".
---
Editor's note: Machine Design's Women in Science and Engineering (WISE) hub compiles our coverage of gender representation issues affecting the field of engineering, in addition to contributions from female authors and subject matter experts in various sub-disciplines. Click here to find out more.