IIT-Home Free Orientation Webinar for Aspiring Engineers on 10th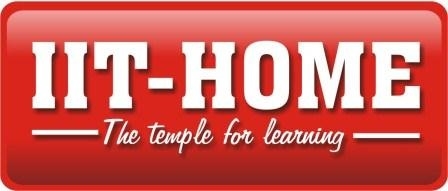 business office
IIT-HOME is hosting an online "Orientation Webinar" for aspiring engineers on April 10 at 5 p.m.
The webinar is open to all students who are currently at Std X and wish to prepare for engineering entrance examinations such as JEE Advanced, JEE Main BITSAT, etc. Those who need to better understand engineering as a career, before making a choice as well as those who are confused about a career choice between engineering or something else, will greatly benefit from the webinar.
The webinar will shed light on engineering as a career as well as the process and competition to gain admission into one of the top engineering schools in the country. The webinar will also help students assess if they have the necessary aptitude for engineering and guide them to assess if engineering is the right career choice for them. For students wishing to be admitted to IIT-Home, details about the selection procedure, admission procedure and important dates will be declared and explained in the webinar.
To attend the webinar, interested students should self-register, free of charge, by visiting the IIT-Home website or scanning the QR code by April 10. Registered students will receive a unique link, on their registered email address, to attend the wbinar on the Zoom platform application.
Students can attend the webinar from a laptop or smartphone by downloading the Zoom app. The webinar will last 1.5 hours and it is strongly advised that each student participating in the webinar be accompanied by a parent or older sibling for supervisory support. It is important that students seeking admission to IIT-Home attend the webinar.
IIT-Home, the pioneering institute in Nagpur, has been operating from a single center in Ramdaspeth, Nagpur for 25 years, focusing more on quality than quantity.
His unique method, which focuses on the overall mental and emotional development of students while preparing for tough competitions, has delivered consistent results over two and a half decades.
Admissions to IIT-Home for its integrated two-year JEE Advanced/Main 2024 preparation program would be offered to students who have met a minimum academic threshold in the institute's selection procedure.
For more details, contact IIT-Home at (M: 8888878240/ 9552599240) between 10 a.m. and 6 p.m. on weekdays.