Local produce, fresh quality and cleanliness are the core values ​​of a bustling rural market | Home & Family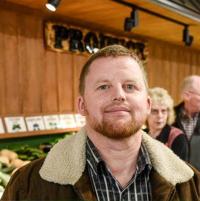 LEWISBURG, Pennsylvania – If you're looking for colorful, tidy produce displays and an enjoyable, customer-focused shopping experience, look no further than Davy's Fresh Market in Lewisburg. The independent market and greenhouse opened in March 2019 and has become known for its fresh, high-quality produce. Davy's offers farm produce, homemade baked goods and prepared foods, a delicatessen, bulk items, and a greenhouse full of professionally designed hanging baskets and pre-planted pots.
Davy Wengerd, 38, owns the market and runs its operations with 42 employees. Every day, there may be two dozen employees on site, restocking produce displays, preparing salads and ready meals, cutting deli meats, baking pies or cookies, tidying shelves, keeping a record or answering to a question from a customer.
Since opening, the business has already grown from 7,200 square feet of retail and warehouse space to 11,464 square feet in 2021. The building also has an attached greenhouse and garden center . Recently, the parking lot was enlarged to manage the store's traffic.
The extra space has been a blessing during the COVID-19 pandemic, when state and federal recommendations included social distancing.
The market was a dream that took five years to materialize, according to Wengerd. He and his wife, Janelle, bought the property in 2013, hoping to secure their family's financial future. He was looking for a farmers' market opportunity that would allow him to enjoy a lifestyle with his four children, ages 2 to 11, and also offer him the promise of a sustainable family business for years to come.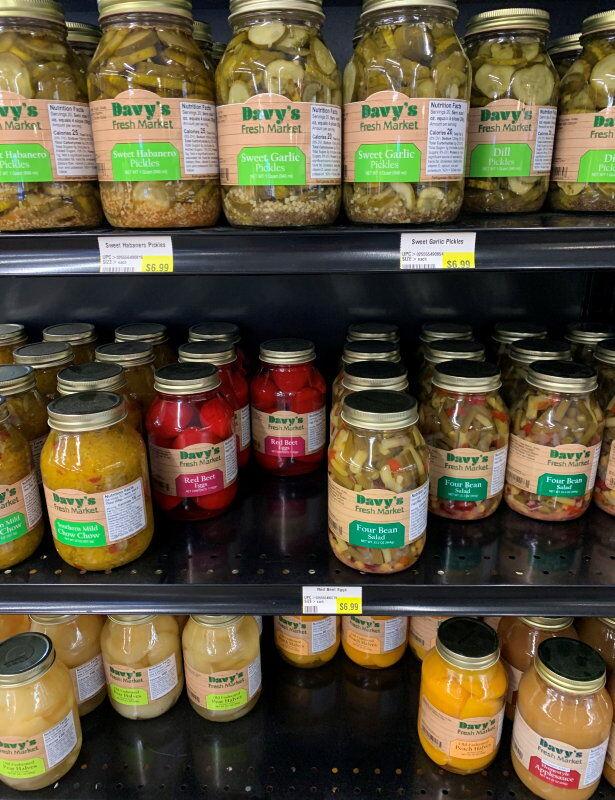 Wengerd admits big farmers' markets are in his blood – he remembers his father taking him to New York markets when he was just 7, peddling local produce, cheese and pastries. Wengerd said that at that time his family held three to five small markets from Tuesday to Saturday. Eventually, Wengerd's brother took over his father's New York farmer's market business and expanded it significantly. Now he takes big truckloads of produce around town every day.
Prior to the Lewisburg-based market, Davy Wengerd owned the Wengerd Farmer's Market in Muncy, Lycoming County, a farmer's market with a similar business model. This market is now owned and managed by his nephews.
It was when Wengerd owned the Muncy store that he started thinking about opening a market in Lewisburg. It was an ideal location due to its proximity to Bucknell University, Evangelical Community Hospital, and Lewisburg US Penitentiary. When a property became available at 444 Airport Road, located between these three locations, he jumped at the chance, leveling the old residence and greenhouse to make way for his vision.
Lewisburg Market is also the perfect place for workers, Wengerd said, noting that many of his employees cycle to work from Mifflinburg and nearby farms and countryside.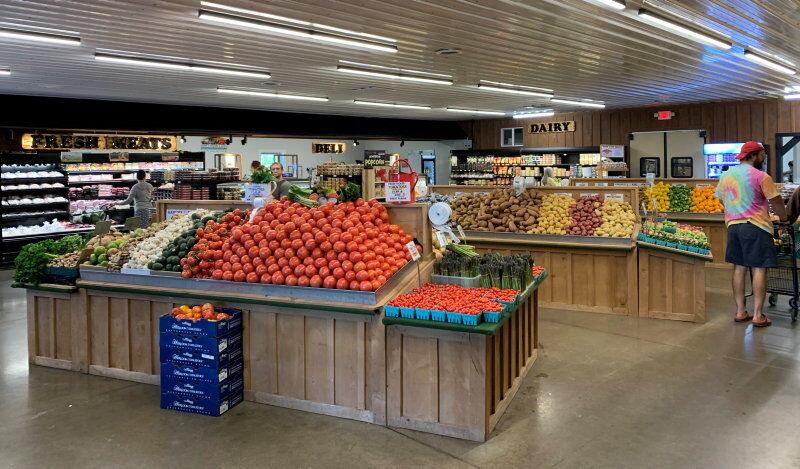 But before the start of the market, Wengerd was busy with other activities. After his efforts at Muncy, Wengerd learned first-hand how to operate a large-scale agricultural market – he managed his brother's New York-based farming business for five years while his brother was on a mission trip to Ghana. It served as a bridge, in his mind, to help solidify his plans for Lewisburg.
When his brother returned from Ghana, Davy Wengerd, along with his wife and two children at the time, left for Bangladesh for three years on a mission trip funded by Christian Service International. The trip, which included spreading the gospel and humanitarian aid, had a huge impact on Wengerd and also increased his family by one person; her third child was born while they were serving there.
"When you think of Bangladesh, it's the size of Wisconsin, but it has half the population of the United States. People are everywhere (and very close to each other)," he said.
He continued, "When we came back, I helped him (my brother) for a year while it was under construction."
Local products and farm products
Davy's Fresh Market has a propensity to showcase local produce and farm related products. Wengerd is proud to work with local small businesses for canned food, milk, cheese, yogurt, ice cream, meat, seafood and many other items. It partners with small businesses like Wild for Salmon, which specializes in frozen wild Alaskan seafood, saving customers the hassle of traveling from store to store. He said interested sellers usually come to him and he has yet to refer any small local contractors.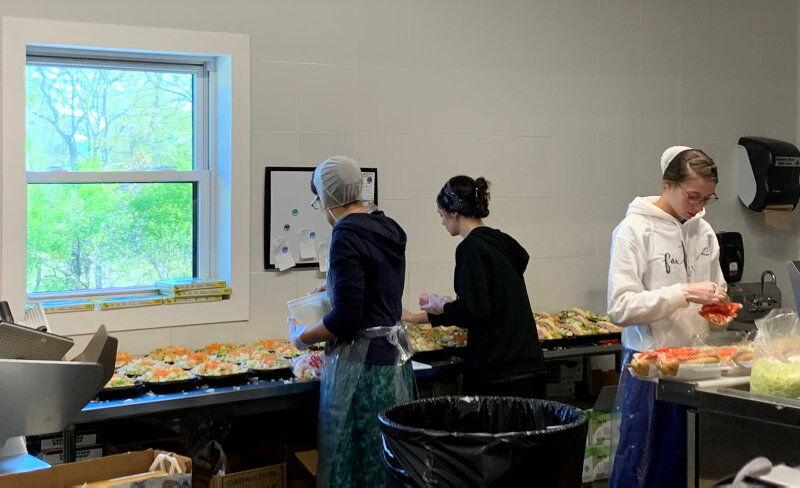 "I have a heart for farmers and local people. I would like to support as many local farmers as possible," he said.
"We get as locally as possible. When we buy west coast produce, we work with eastern brokers, so the items are fresh rather than stocked in a warehouse," he continued.
He works closely with a Lancaster-based trucking company that takes its own trucks to the West Coast, then distributes the produce to various farmers' markets when it returns to the East Coast.
Prices at Davy's are comparable to grocery store chains, but Wengerd does not set prices based on these trends.
"I haven't set foot in one of these stores in probably two or three years," he said, half-jokingly, "but maybe I should."
Social networks and word of mouth
Through primarily word of mouth advertising, Davy's Fresh Market is blessed with an active and loyal clientele that can travel from cities as far away as 20-40 miles.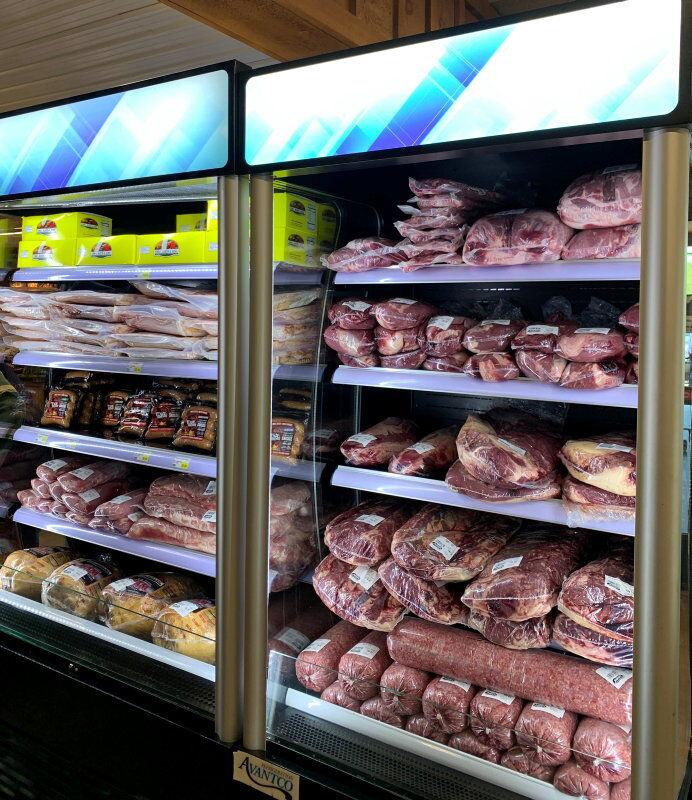 Wengerd said he does little formal marketing, except for Facebook. The company's Facebook page, which has more than 11,000 followers, is managed by one of its managers, Anna Maust. Maust publishes weekly offers on greenhouses, produce and charcuterie, as well as prices for produce, beef, pork and chicken. The store sells chicken in a range of sizes, from small quantities up to 40-pound containers. They can be cut to a customer's specifications, such as boneless breasts, bone-in thighs, boneless thighs, thigh quarters, drumsticks, tenderloins and wings.
Wengerd expressed gratitude that the COVID-19 pandemic has impacted the business, but only in a good way. He said locals were looking for smaller-scale markets they trusted when the pandemic hit, and he had been open long enough to establish a strong following looking for quality, variety and fair prices.
Davy's Fresh Market is open Tuesday to Friday from 8 a.m. to 6 p.m. and Saturday from 8 a.m. to 5 p.m.
Lisa Z. Leighton is a freelance writer who lives in Columbia County, Pennsylvania and can be reached at lisazleighton@yahoo.com.