Local technology supports our first responders and community values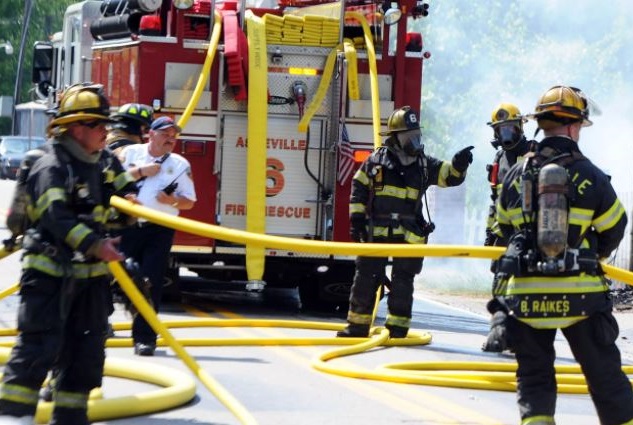 The City of Asheville is encouraging the development of an app to help first responders and our community
Identify a need
SAFE PLUS MORE is an APP to meet the mental health needs of our first responders, men and women who face incredible risks, intense job pressure and psychological stressors daily in their careers.
These factors, and the burden they place on our first responders, have not been ignored by two local men, contractor Matthew Bacoate and retired AFD Battalion Commander Ron King. Bocate wanted to develop an app that gave anyone confidential access to mental health care, right in the palm of their hand. For King, he saw an opportunity to support the men and women who serve on the front lines of our community (click here for video link).
Meet the values ​​of the community
The City of Asheville met the men in 2019. Upon learning of the service, City Manager Debra Campbell recognized the opportunity to not only support our first responders, but to reach additional benefits that Asheville has identified as important to the community – supporting local and minority small businesses.
Matthew Bacoate, owner of Asheville Community Enterprises, LLC, founded the company in Asheville in 2017. His experiences in the social service field led Bacoate to recognize that staff serving our most vulnerable populations were often overworked and under-resourced. Realizing that not only staff, but organizations themselves need tools to support their employees, the Safe Plus More digital app was born.
Development: a true community effort
With support from one of western North Carolina's largest entrepreneurial development organizations, Mountain Bizworks (a US Treasury-certified nonprofit Community Development Financial Institution, or CDFI), Asheville Community Enterprise has was able to work directly with Anthroware, a local app design company to get the Safe Plus More app completed.
The City of Asheville's information and technology team, led by Eric Jackson, found the project satisfactory on several levels. The City had the opportunity to start a conversation, foster a growing technology business, and achieve the social goal of supporting our first responders. The team had fun designing new technologies to use to support mental health care for workers in challenging jobs. City's technology team identified huge potential in the APP and Bacoate brought a fresh perspective to the use of technology, as well as an openness to entry and adjustment to see their vision come to fruition. to digital.
Coming together through vision, support and application, Safe Plus More is a story of Asheville's dedication to the community supporting the community at every level.