Mayor's Youth Council to Host Eating Disorders Webinar | News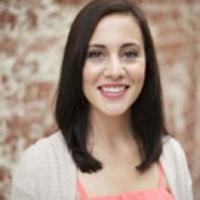 KINGSPORT — The Youth Engaged in Leadership and Learning program, which includes the Kingsport Mayor's Youth Council, will host a webinar on eating disorders to educate people on the issue.
Eliza Smith, a junior from Volunteer High School and member of YELL, said the youth council decided to host the webinar after members had discussions about mental health.
"[The council] had many roundtables and consistently the conversation about mental health popped up," Smith said. "Whether it's the stress and environment of the school system or the growing pains of adolescence, mental health has consistently emerged as the number one issue facing young adults today."
Smith said the youth council was also interested in hosting the webinar because they realized that medical professionals and school counselors receive a little training on mental health issues such as eating disorders.
"We've been really dedicated to researching different mental health issues in the area and among young people during our time on the board," Smith said. "So we've been thinking about different ways to meet that need in our community, and one thing we've observed is that there is a real lack of education among health professionals and educators around eating disorders, through no fault of ours. their part. It's so vast and expansive that it's hard to get this training.
"So we wanted to be able to provide an opportunity to have just a snippet of information offered to these professionals, and we felt that the best way to do that for everyone's schedules would be a webinar and a virtual opportunity. ."
The webinar will discuss the signs and symptoms of eating disorders, different types of eating disorders, and different ways to help those affected. The event will also provide information about the Emily Program and the Veritas Collaborative, which are leading forces in the field of eating disorder treatment and research.
The speaker will be Liza Incorvia, a family therapist who has worked for both the Emily Program and Veritas Collaborative.
The webinar is open to the public and will take place on March 31 from noon to 2 p.m.
Those interested can register for the free event at https://app.ce-go.com/
eating-disorders-101-with-
kingsport-yell-mayors-youth-council.