Obiekwe: YOE will equip university graduates with employability skills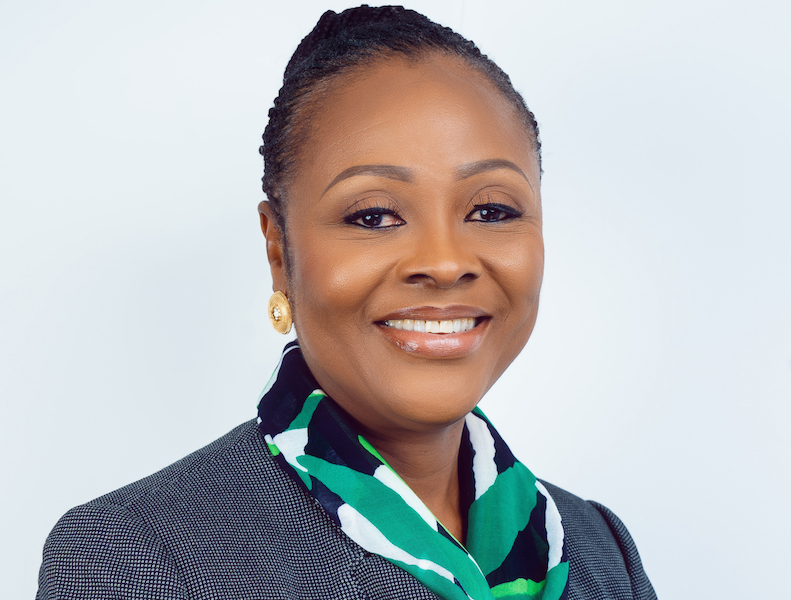 The EnterpriseNGR last week launched the Youth of Enterprise (YOE) internship program for young Nigerian graduates. In this interview, EnterpriseNGR Managing Director Ms. Obi Obiekwe explains the essence of the program. Dike Onwuamaeze brings the excerpts:
You just launched the YOE internship program a few minutes ago, so what is it about?
YOE is EnterpriseNGR's commitment to nurturing next-generation talent for the workplace. Basically, we have put together a program that will address two major challenges that our young people face upon graduation. And the objective is to facilitate their transition between studies and the world of work. The two challenges I mentioned are, first, we have discovered that our graduates lack what we call employability skills. What do I mean by employability skills? I meant those skills that make the difference between success and failure at work. And those are communication skills, critical thinking skills, the ability to plan and organize around your work, problem-solving skills, and initiative. These are some of the things that today's young people do not absorb during their education. Yet these are the very skills that employers are looking for in their future employees. Thus, YOE is designed to equip our young participants who follow the program with employability skills. YOE is also a very robust program. We need to build a bespoke technology platform to deliver it. From what we have learned from the era of COVID-19 and the changing culture in the workplace and in education, you can reach many people through online platforms. So that's what we leveraged and YOE is available to all young Nigerians all over Nigeria provided they can get access to the internet.
How does the program plan to recruit young talent?
I was just talking about our platform, www.enterprisengr.com/yoe which is our only source of interaction. Because even though we're launching today (Thursday May 12), we understand that people are trying to scam the whole program by setting up WhatsApp and telling people to come. But I just want to take this opportunity to warn our young Nigerians that the YOE internship program does not cost them anything. Please if anyone asks you to pay money to come to any platform, it's not the YOE internship program. You can only interact with us on our website www.enterprisengr.com/yoe Regarding your question on how we will recruit our young people, participants are free to go to the platform and register. Enter your information and answer the questions there.
Now you must be serious if you come for this internship. Because what we provide is very valuable. And, therefore, it must be for those who have recognized its value and crave it. And the only way to get it is to work hard and have a serious mind. So, the selection process is very rigorous as we want to extract quality from wherever it exists in Nigeria for the labor market. Prospective participants will go through various stages of testing and, when successful, will be subject to a very robust employability skills orientation program which has been specially designed by our partners and EnterpriseNGR member PwC.
On the other hand, employers will come to the platform to request interns, as we also market them using our reach as EnterpriseNGR. We count a number of leading high-end companies among our members. Thus, we leverage our members and other partner organizations in other sectors of the economy, not just in the financial and professional services sector, to provide internship opportunities for YOE participants. So, the aim is to get them through this employability program which will improve their employability skills, especially their digital skills which are so necessary in today's workplace and which are made possible by technology. .
And then we will place them with our partner organizations and our members to have a workplace experience. We believe that by the time they complete this program, they will have what it takes to succeed, whether they end up becoming entrepreneurs or working in companies. Undoubtedly, their chances of starting their dream career in green would have improved considerably.
What do you have to say to young Nigerians?
I tell young Nigerians that there is hope and that EnterpriseNGR believes in them. The same young Nigerians when living on the shores of this country, and we know what we are going through in terms of brain drain, go there and excellent. Why do they do it? The difference is in the programs, the training, the exposure, and the opportunities given to them to make them stars. And we say that we at EnterpriseNGR, along with other organizations and the Nigerian system as a whole, owe it to our young people to provide this experience and training locally. Because we need them equipped with the skills they will need to continue to drive the economy and ensure that Nigeria continues on the path to growth.
What is the duration of the internship?
The training will last approximately three weeks as currently designed and the on-the-job training for the internship and time spent working with partner organizations is six months. It's a paid internship and I think it's a great opportunity for our young people. Ideally they should gain this experience earlier in their formative years when they were in college doing summer jobs so that by the time they graduate they will have already networked and are clearer in their minds about the type of career they want to pursue and they have the network to make it happen.
Do you have any relationship with the Industrial Training Fund (ITF)?
Nope! This is a private sector initiative. The YOE is made possible through the commitment of EnterpriseNGR members. We are a member-driven and member-funded organization. And they are the ones who saw and embraced that vision, realizing that nurturing talent for the future is not something any one organization can do. This requires a collaborative effort from everyone. Not just the financial and professional services sector, but the private sector as a whole in partnership with government.
EnterpriseNGR was launched seven months ago to be an advocacy voice and champion for the development of the Nigerian economy. What was your experience like?
We are very, very encouraged by the traction we have gained in just seven months. We have been able to stimulate membership. EnterpriseNGR's vision is one that organizations recognize and we see it in our growing membership. In seven months, we were able to materialize this project (YOE). As you know, our goal is to foster an enabling environment that will drive growth, deepen and strengthen the financial and professional services industry. We cannot have this growth if we do not have the human capital to drive it. So, YOE is our first initiative and the flagship product we started with. We have been able to do this in our first seven months of existence and we will do more. It's not a small project at all and it lasted two years. As we speak, this platform went live today (Thursday May 12) and we already have over 200 applicants. It's amazing and you can imagine when the platform is active for a week the numbers that will drive. But it shows the magnitude of the problem being tackled.
What is your advice to the government regarding investment in the education system?
Ultimately, we say that charity begins at home. We want to collaborate with the public sector but we also want to consolidate the private sector. It is undeniable that as a nation we must invest in education. We are refining and implementing our strategies because, as I said, EnterpriseNGR is a member-driven organization. This is definitely an area we will be looking at in the future. Right now, we are focusing on what we can to be a solution.
How do you reach people in rural areas?
It is a challenge, but we have configured our platform with this in mind by making it easily accessible on the mobile phone. We know that mobile phone penetration is around 80%. We thought if it was mobile-friendly, we would definitely have a wider reach. Thus, it is easily accessible on the mobile phone. The lessons have been structured in such a way that they do not require a lot of data. But at the end of the day, we want to collaborate with telecommunications companies because everyone has to be on the bridge. We hope that we will be able to partner with telecommunications companies so that when young people visit this site they will not have to incur data charges so that more people can participate.
Is the YOE targeting graduates or undergraduates?
For now we are targeting graduates. When they leave college and have completed their NYSC program, they are ripe for our internship.
Do you want to make Nigeria the financial hub of Africa…? Yes!
What will it take to achieve this goal?
It will take a lot. We believe that Nigeria has yet to take its rightful place in Africa. We have everything it takes to be the premium financial center in Africa. We have the market; we have the know-how and we have the means. It's just for us to make it a goal and that's what EnterpriseNGR will stand for. And that will start with the policies; it will start with fostering an environment conducive to the development of the financial system, so that we have uniform growth across the entire financial services sector. We will build a strong financial system, not just a strong banking system that is doing relatively well compared to other aspects of the financial system. But that won't get us to the Promised Land. We need all the other aspects like insurance for example, capital market, asset management, retirement, fintech, all of these are doing extremely well to create the growth and development that we are looking for. Of course, our laws and policies are areas that will be affected as well as capacity building, which we started with the YOE Internship Program in Building a Strong Financial Center.
Are you concerned about the decline in FDI flows to Nigeria?
Sure! As you know, one of our main priority areas is promoting trade and investment in Nigeria. We should attract more than we currently do. Yes, this will be a concern for all of us.
What are the obstacles to the flow of FDI in our economy?
There are so many things, but first there is the issue of security, our exchange management, the opening of our market. These are some of the things we need to calibrate without harming Nigeria's interests as a nation, but at the same time remaining open to trade and investment with our trading partners.