PwC with EDB and JAAF organize a webinar on "ESG towards a responsible future in the clothing industry" – Business News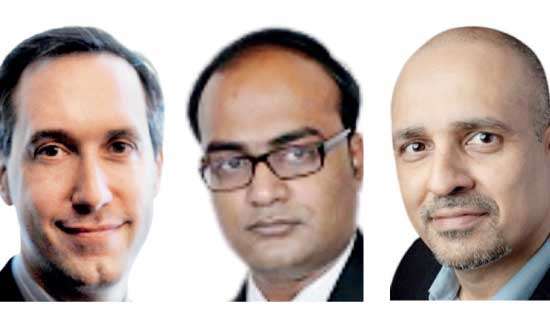 ---
PwC Sri Lanka, the Sri Lanka Export Development Board and the Joint Apparel Association Forum, in line with its aim to help the local apparel industry adapt to these requirements, will host a webinar titled "ESG Towards a Responsible Future in the Garment Industry" on May 11.
The event will feature a team of industry experts, including Moiz H. Rehmanjee, Group CFO of Hela Apparel Holdings, Managing Director of PwC, Head of Sustainable Supply Chain Asia-Pacific Jeremy Prepscius and Sandeep Mohanty, Director PwC Management Consulting for Value Creation through Sustainability (Strategy-led ESG), Low Carbon Economy and Sustainable Finance, who will cover many key topics and hold a concluding panel discussion on sustainability in the manufacturing industry. Sri Lankan clothing.
Sandeep has over 12 years of professional experience at PwC in management consulting, with expertise in value creation through sustainable development, advising a diverse clientele of private companies, funds, financial institutions and public companies, on the integration of ESG into corporate strategy to drive
business results.
Jeremy Prepscius, a technical expert in supply chain and sustainability strategy, has deep knowledge of global supply chain practices, issues and intersection with social, environmental and governance issues . As a specialist in delivering sustainable supply chain engagements in the region, he works with clients to integrate ESG into the strategies and supply chains of some of the largest companies in the Asia region and of the world.
Moiz H. Rehmanjee has held several senior positions in Sri Lanka and overseas in Forbes listed companies. He has a strong understanding of the strategic role finance plays in business and the importance of ethical and sustainable business practices for organizational growth through 20 years of experience in various industries and multinational corporations.
Moiz is a member of the Association of Chartered Certified Accountants (FCCA) in the UK, the Institute of Chartered Accountants of Sri Lanka (ACA) and the Chartered Institute Management Accountants (ACMA) – UK.
Chairman and CEO of the Export Development Board, Suresh De Mel, will deliver the introductory message at the event, while the panel discussion will be moderated by Zhara Cader, Director and Head of ESG at PWC Sri Lanka.
During the webinar, speakers will guide companies to find answers by implementing a sustainability program integrated into their core business strategy and how to use a reputable ESG framework to report performance in a
transparent way.