The present and the future of the metaverse world: a webinar led by Dolcera answers everything.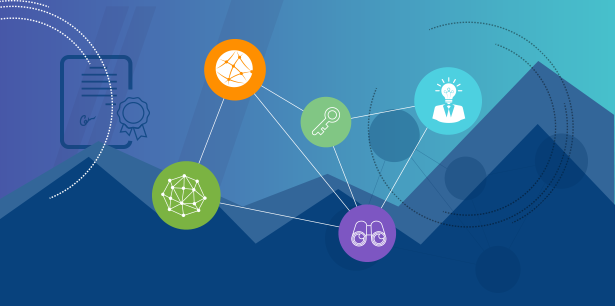 Addressing perhaps one of the most discussed Metaverse issues, Dolcera hosted an informative webinar on Metaverse IP analysis.
New York, New York- Industry leading software platform Dolcera is one of the largest and world famous patent analysis and information retrieval companies around the world. They use machine learning, a type of artificial intelligence (AI) to analyze several million patents every year. Their team of experts led by Samir Raiyani uses Dolcera PCS to file and manage hundreds of thousands of patents worldwide. They recently hosted a webinar on the topic "Metaverse Patent Analytics" which has been gaining traction among tech professionals.
Metaverse
Dolcera is based in Silicon Valley, California with offices around the world (Seattle, Chicago, London, Beijing and Hyderabad) and serves over 100 customers in the United States, Europe and Asia. The webinar started explaining the Metaverse virtual reality world which has caught the world's attention in the recent past. Although criticism of it has been in the headlines for some time now, Facebook's recent renaming to Meta has sparked renewed interest in the Metaverse. Dolcera experts have concluded that currently there is no precise definition of a metaverse. In its broadest sense, it is an umbrella term for shared virtual worlds accessed through virtual reality or augmented reality devices. He explained to the audience that in a metaverse, people from all over the world can come together, play, watch and interact in an immersive 3D world of virtual experiences. It is also expected to revolutionize the way people interact with others.
Metaverse: a competitive market
The metaverse is a more competitive market than social media, according to the webinar's panel of experts. Meta is investing billions of dollars in new hardware and software, and its most recent patents are aimed at generating ad revenue the same way social media does. Other than the acquisition of smart glass company North, Google may not have much to brag about in terms of Metaverse. Android risks losing significant market share if headsets and metaverse devices replace the market-leading mobile operating system with a new one. Therefore, Google's decision to develop a headgear and metaverse operating system is significant.
The panel then looked at cloud-based platforms. They will be the glue that binds Microsoft's virtual worlds to the rest of the globe, they all agreed. Nvidia sees a lot of potential in the metaverse realm. People could hypothetically move from a Facebook metaverse to another universe of Minecraft or Roblox using technologies like the Omniverse platform, which allows companies to create virtual worlds without borders. Qualcomm's Snapdragon processor is already powering one of the metaverse's key access points, the experts concluded.
IP in metaverse
Brands can reach a wider audience through the metaverse. As the virtual and real worlds collide, this creates a variety of new intellectual property challenges. This has caused controversy among many business owners. According to experts, many metaverse providers that partner with a brand can mix their own IP address with the brand's to create content. If this is not done, brand owners risk losing the ability to use certain digital rights once they have obtained rights to a product. This means that contract terms, royalties, territory, and portable flexibility must all be carefully considered. There has also been debate about how NFTs can be used to secure rights and security in the metaverse.
China's perspective on the metaverse
Metaverse has attracted interest from Chinese tech experts. According to one of the panelists, many Chinese internet companies are investing in the metaverse, including Tencent, Alibaba and ByteDance. Chinese companies, unlike American companies such as Meta, Microsoft and others, are more cautious about stricter laws. These existing pieces of legislation should also be used to regulate future uses of the metaverse.
The strategy recommended by Dolcera to enter the metaverse
The panel concluded with confidence that user experience, rather than technology, will play an important role in understanding the metaverse and creating viable business models. Their recommendations included:
Competitive intelligence and start-ups.
Evaluate opportunities that fit the long-term business objective while considering sustainability aspects.
Finally, plan, evaluate, and collaborate with partners for the grand metaverse entry.
For more details and information, visit their website.
Media Contact
Company Name: Dolcera Corporation
Contact person: Samir Raiyani
E-mail: Send an email
City: Silicon Valley
State: California
Country: United States
Website: www.dolcera.com