Values, not the "relentless pursuit" of billable items, produce optimal results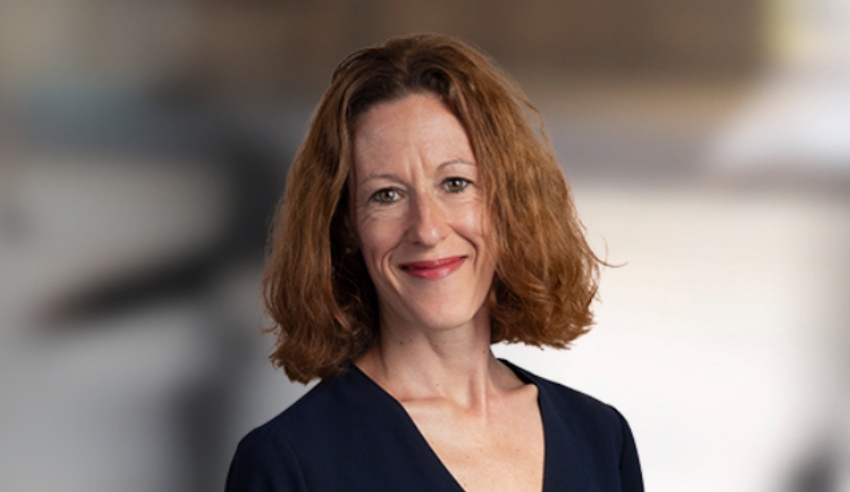 According to this associate chair, short-term thinking about what will produce the best results will ultimately not benefit anyone, let alone a law firm.
Naomi Tancred – who was recently appointed chairman of the partners at Hicksons Lawyers – has "always believed" that putting more emphasis on a set of shared values ​​ultimately produces better results for everyone in a law firm.
When there is a "relentless pursuit" of billable hours, and when legal professionals place the pursuit of billable hours above all else, "they make mistakes, damage relationships with clients, colleagues, family and friends , and end up hurting themselves and their organization."
"It's a short-term goal that doesn't benefit anyone," she said.
In a chat with Lawyers Weekly, Ms Tancred offered advice for individual lawyers, noting that they should never compromise on their values, keep their goals "firmly in sight", work hard and be patient.
"As with any career path in professional services, consistency is key and time may be our biggest judging factor. One thing the pandemic has taught us is that we have to be human. Don't be afraid to be considerate of those around you or ask for more flexibility in the way you work," she advised.
Additionally, she continued, it's important to be clear about the type of lawyer you want to be, the clients you want to work with, and the type of organization you want to work in.
"Once you know these things, choosing the right career path becomes easier," she said.
"I'm lucky to work with amazing clients. In my experience, clients want to work with genuine people; people they can relate to, who are interesting and genuinely care about getting better outcomes for them," Ms. Tancred said.
"Of course they expect excellent work and fast delivery, but that goes without saying. It's how you work with them and who you are that sets you apart.
Reflecting on her own journey to serve as President of Partners at Hicksons, Ms. Tancred said the challenges she has faced and continue to face are no different from those faced by all professionals looking to balance work, family and personal interests.
"Having a clear set of values ​​and goals, being willing to support myself and stay the course has always allowed me to make decisions that I am comfortable with and therefore overcome many of the challenges faced busy professionals," she said.
When asked what advice she would offer to emerging lawyers aspiring to the role she now occupies, she said it ultimately comes down to two things.
"The first is to have role models within the company that you can look up to, whether they're male or female. It may sound cliché, but having a role model and mentor who lives the life you want, and who you can look up to and learn from, is essential to achieving your own career and life goals," she said. detailed.
"The second is to find a team and a culture that aligns with your values ​​and will support you in achieving your goals. The relentless pursuit of billable hours eventually leads to burnout. Once that happens, you and everyone around you suffers, including your family, clients, colleagues, and friends.
For Ms. Tancred, it was about finding a company that aligned with her values ​​and life goals, and that emphasized her commitment to customers and employees.
"It means being respectful of an individual's situation. This commitment manifests itself in different ways at different times," she noted.
"On a practical level, this can mean being flexible and understanding an individual's particular needs and supporting their goals. This culture and these values ​​are only really possible if they come from above. We are lucky to have a team that is all on the same page.
Looking ahead, Ms Tancred said it was "an incredibly exciting time" to be at Hicksons.
"We are pursuing a growth strategy that opens up new opportunities for existing partners and employees, while attracting talent that allows us to expand our expertise in new and emerging legal areas," she said.
"As President of Hicksons Associates, my role is to support the partnership and play a central role in the strategic direction of the business. Specifically, this means continuing to nurture a culture that retains and attracts the best talent in the industry, allowing us to better meet the growing needs of our existing customers, while seeking opportunities to expand into new areas.
An integral part of this is having a "small set of timeless guiding principles that cannot be compromised", Ms Tancred said, these being excellence, integrity, respect and accountability.
"These values ​​represent the shared moral and ethical beliefs that underpin and guide our interactions with each other, with our customers, our stakeholders and our world at large. As President of the Associates, I take great responsibility for ensuring that these values ​​are woven into the fabric of the company's culture," she said.
"The personal benefits of being a values-driven company are that our employees are happier and more engaged in the work they do. We are all moving towards a common goal and working to create a positive environment where we can all do our best and produce the best possible results for clients.
Recently, Lawyers Weekly spoke with the firm about how it aims to eliminate bias at all levels.