Webinar Examines Spiritual Wellness, Steps to Overcoming Depression, Burnout | Baptist life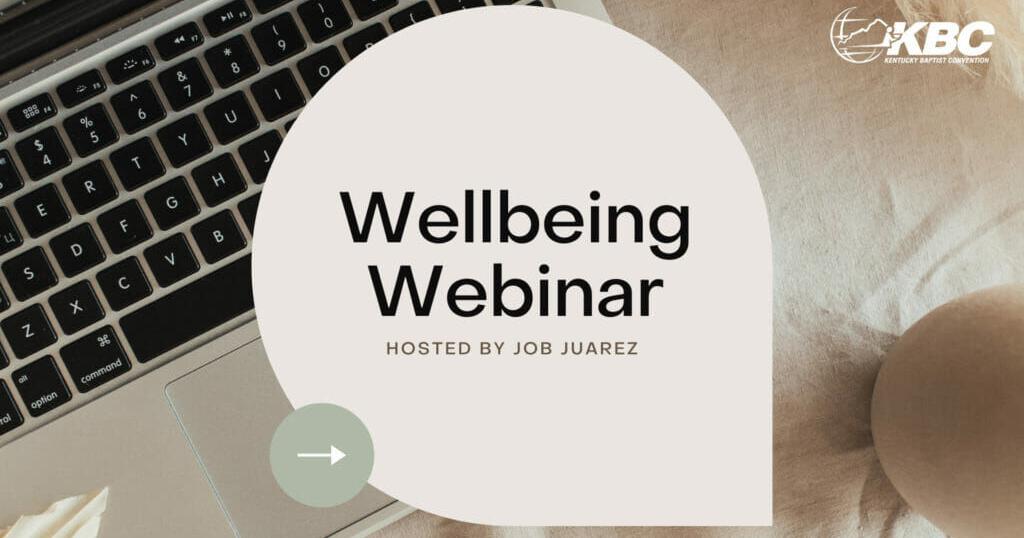 LOUISVILLE, Ky. (KT) — Over the past two years, pastoralists have walked a precarious line between respecting individual freedoms and protecting their flocks from potential harm. The number of decisions required by church leaders since the arrival of COVID-19 has left many exhausted, and perhaps even clinically depressed.
"I would say that a lot of our pastors are suffering from some kind of behavioral depression and they don't have the space to recognize it," said Job Juarez, leader of the church planting group at Kentucky Baptist Convention.
Juarez said he knows pastors who have resigned and others who are considering it, who could blame them after this prolonged season of confusion, loneliness, fear and stress levels that experts say equal those of the war survivors.
"As soon as the pandemic hit, we knew the emotional toll would directly impact the well-being and emotional health of our pastors and leaders," Juarez said. "It happened with the Great Depression. It happened with World War II. It happened with the Spanish flu. The data tells us that whenever a situation has global dimensions, a shock occurs. It is an inevitable consequence.
Many pastors are likely going through behavioral depression, Juarez said, they just haven't been diagnosed. "Some may suffer from anxiety and even bipolar disorder."
Juarez, a licensed marriage and family therapist, will host a wellness webinar on Thursday, January 27. The 60-minute online discussion will focus on spiritual well-being and outline steps for overcoming burnout, anxiety, and depression. Participants will learn to identify early signs of depression and will be directed to professional Bible resources.
Kimberly Moynahan, also a licensed marriage and family therapist, will join Juarez on Thursday's webinar. Registration for the webinar is open to everyone and can be found at https://www.kybaptist.org/event/wellbeing-webinar/.
The wellness webinars were launched after a survey conducted by the church planting group last October in which respondents listed their top mental health issues. #2 on the list was the sense of isolation felt by pastors since March 2020.
"You have all kinds of people who didn't graduate from high school and couldn't see their grandkids and they couldn't be in the hospital with family members," he said. Juarez.
He has seen many church planters and pastors struggle to cope with the nations political climate in the face of COVID-19 and ever-changing regulations.
"We are social beings," Juarez said, "and our pastors have been caught in the middle."
He heard story after story of pastors who were pressured into advising mask-wearing and against mask-wearing, for vaccinations and against vaccinations. "It further isolated pastors who were already alone."
In March, Juarez said the wellness webinar will focus on how humans are wired by God's purpose to pursue relational intimacy. In May, the focus is on healthy choices for the body.
"It will be positive and practical. It will be empowering and at the same time it will be very easy to act," he said.
Juarez said he would encourage everyone to look carefully in the mirror and explore the possibility that the COVID-19 pandemic has had significant mental consequences.
He said two years ago that he felt like "the world was falling apart. We were fighting over toilet paper and we didn't know what was going to happen. The consequence of this trauma, this fight or flight reaction, has been imprinted in all of our brains and we are still dealing with it.