Webinar: How Remarkable AI Helped Automate FirstEnergy's Real-Time Distribution Grid Asset Inspection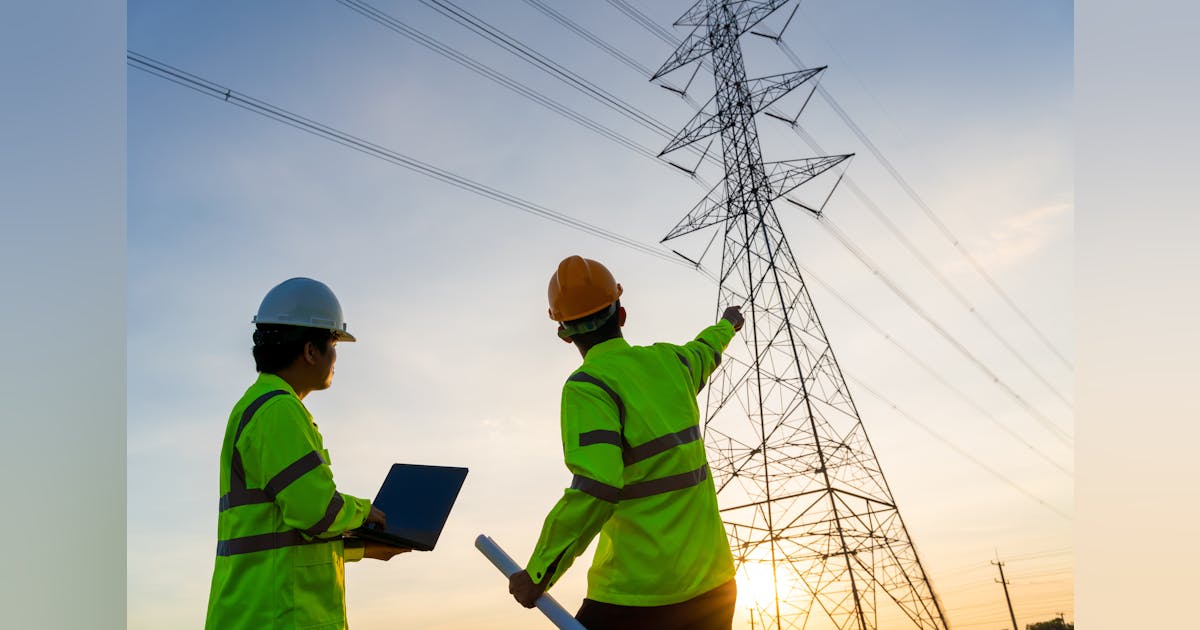 Date: Tuesday, June 28, 2022
Time: 11:00 a.m. ET / 10:00 a.m. CT / 8:00 a.m. PT / 3:00 p.m. GMT
Duration: 1 hour
Sponsor: Dell Technologies and NVIDIA
Register today !
Already registered? Click here open a session.
The description
Studies show that more than 90% of power outages occur on the distribution network, but inspecting large-scale distribution network assets is still largely a manual process. These legacy inspection methods have been slow and expensive and have not scaled well, often leaving the network at risk for vegetation and weather-related events. The electric utility industry needs affordable, efficient, and scalable methods to perform network asset inspection and improve asset inventory accuracy.
Dell Technologies and NVIDIA are committed to accelerating the energy transition and advancing the decarbonization of electric utilities. We partner with strategic initiatives to help modernize the electric grid by developing and deploying market-leading artificial intelligence (AI) and machine learning (ML) solutions.
This webinar will present results from a recent FirstEnergy project that tested an innovative approach to Noteworthy AI that included solutions from Dell Technologies and NVIDIA spanning computer vision, edge computing, geospatial databases, and AI to automate the inspection and inventory of distribution assets. Test results indicate that this innovative approach will provide a routine, low-cost method to support or augment traditional distribution asset inspections. Key stakeholders in this pilot project will discuss how this solution can enable low-cost, scalable routine monitoring that will enhance existing inspection and inventory programs, improve safety, and simultaneously reduce operating costs. and maintenance. Speakers will also discuss how Dell Technologies is working with Noteworthy AI to validate and optimize an enterprise-class, on-premises AI platform powered by NVIDIA.
Participants will learn the following:
How Dell Technologies and NVIDIA are investing in emerging innovative solutions to advance the energy transition with proven infrastructure architectures to integrate workloads from the edge to the core of the cloud.
How Dell Technologies collaborates with Noteworthy AI to validate and optimize an enterprise-class on-premises AI platform.
An overview of the Noteworthy AIs Inspector data capture solution and its ability to collect and analyze high quality imagery of distribution assets.
How NVIDIA's TensorRT code for AI models and Jetson Xavier NX units mounted inside utility trucks are used to process images in real time and run preliminary AI algorithms on site.
The results of the FirstEnergy/Noteworthy AI pilot project to automate distribution pole and component detection and fault identification.
Speakers

Russell Boyer
Global Energy Director
Dell Technologies
Russell Boyer is global director of energy for the utility industry at Dell Technologies, where he leads the development of network modernization strategy and edge solutions. He has twenty-two years of experience working for and with utilities to help them leverage technology to achieve specific business results. His previous roles include marketing, sales, product development, industry director, pre-sales and consulting. He graduated from Texas A&M University with an MBA and a bachelor's degree in GIS.

Reynaldo Gomez
Energy Partner Ecosystem Manager
Nvidia
Reynaldo Gomez earned his BS in Nuclear Physics from the University of Texas in 2013 and is currently earning a Masters in Management Science and Engineering from Stanford. He spent three years at Schlumberger WesternGeco as a geophysicist before joining IBM and eventually landing on NVIDIA's Energy team. Reynaldo manages the partner ecosystem for the energy sector with a focus on machine learning, deep learning and high performance computing.

Chris Ricciuti
Founder and CEO
Remarkable AI
Chris has over 20 years of experience in convergence software solutions and related industrial applications. He is currently the founder and CEO of Noteworthy AI, a startup that helps power utilities ensure power grid reliability, resiliency, and security. Previously, he successfully founded and exited two startups that leveraged artificial intelligence to help large, highly regulated enterprise clients find key insights in large volumes of data. In addition, he served as group vice president of products at Proofpoint (NASDAQ: PFPT) and Veritone (NASDAQ: VERI).

Connor McCluskey
Product innovation
FirstEnergy
Connor McCluskey has over 19 years of professional experience including the last 15 years with FirstEnergy, an electric utility in Akron, OH. Connor spent his early public service career on the asset management team, working with project managers helping to rebuild numerous distribution projects in the Greater Cleveland area. Connor also spent time in corporate finance but eventually landed in the innovation and product development teams over the past 6 years. Connor was the project manager on many projects leading the IP clearance effort and was responsible for the successful deployment of the Noteworthy AI pilot program. Connor holds a Black Belt in Innovation Engineering and a Certificate in Innovation Strategy from Cornell University.